What a night!
There's nothing better than waking up to "Lib Dem GAIN" after a night of elections. And there's been a long, long list of those after last night. We're absolutely delighted - congratulations to all our hardworking activists!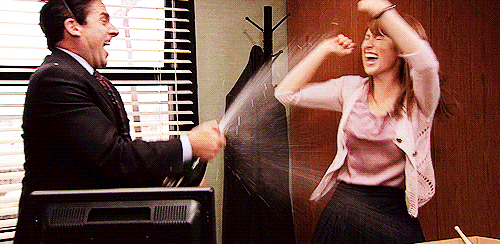 With over seventy councils yet to declare, we're up over 450 councillors and have gained control of 9 new councils:
Bath and North East Somerset - Jacob Rees-Mogg now has a Lib Dem for his local councillor!

Chelmsford - where we made 26 gains to take us from 5 seats to 31.

Cotswold - a council we've never held before

Hinckley and Bosworth
Mole Valley
North Devon
North Norfolk
Somerset West and Taunton
Vale of White Horse
There's no denying it - this is a Remain backlash. People up and down the country, in Leave and Remain-voting areas, are sick of Brexit.
And not just Tories, either. Remain-supporting Labour voters are swinging behind us. They've had enough of Labour trying to be everything to everyone. Or in the words of a certain Labour frontbencher, bailing the Tories out:
Next step - carrying this momentum into the European elections. A vote for the Liberal Democrats is a vote for Remain. Say you're with us - pledge your EU election vote to us today and help us stop Brexit:
Printed (hosted) by Prater Raines Ltd, 98 Sandgate High Street, Folkestone CT20 3BY
Published and promoted by James Thellusson on behalf of Hounslow Liberal Democrats at 25, Mayfield Avenue, London W4 1PN
The views expressed are those of the publisher, not of the service provider.
Website designed and developed by Prater Raines Ltd